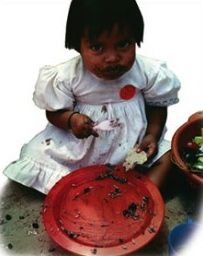 Since 1992 children, teens, and adults have joined Tasch Ministries International in going to nations around the world spreading the gospel of Jesus Christ. Yes, children! That's the thing that makes us unique.
We have taken children (8 years and older) all over the world with us. They preach, teach, cast out devils, lay hands on the sick and do the work of the ministry. We have seen wonderful and powerful miracles take place through children. They are not too young to do mighty exploits for God. If young people catch the vision of missions, they can devote the rest of their lives to the cause of reaching the world by growing, going, and praying.
By providing comprehensive training, innovative mission opportunities and solid resources we help short-term participants become equipped and ready to GO.
Our teams preach in crusades, build churches, share in schools, orphanages, refugee camps, feed the hungry, and minister in villages and metropolitan cities around the world.
The opportunities are endless and waiting to be seized. We are always looking for world changers who are ready to GO, not just dream about it. Through TMI we can help those God given dreams become reality.
The emphasis on children participating in ministry is the defining factor in the TMI missions experience.